Servers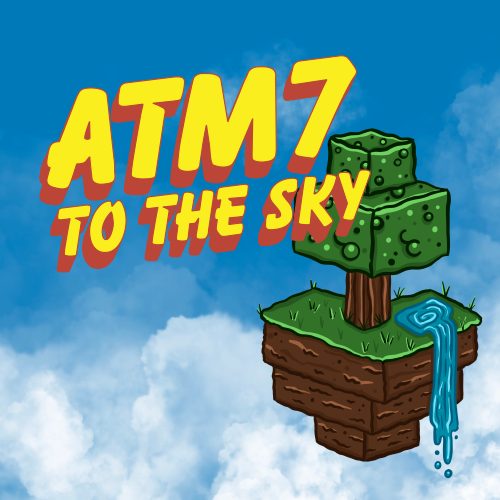 All The Mods 7 - To The Sky
All the Mods 7 To the Sky is the sequel to the popular ATM6 Sky, we have taken feedback from the first iteration to make this pack the best we have to offer, adding in mods that were not in the first, such as Twilight Forest and Alchemistry, followed by the mod Ex Machinis, an automation addon for Ex Nihilo built in house by ATM to take you from early, all the way to end game automated resources.
Server Address:
atm7sky.stonebound.net
Official Website

FTB Presents Direwolf20 1.18
Direwolf's modded legacy started all the way back in 2011. With 5 modpacks from the FTB Team, dedicated to creating a simple yet unique form of kitchen-sink modpacks.
This new iteration of Direwolf's modpack is packed with hand-selected mods from Direwolf20 himself, the FTB Team have worked hard in forging a kitchen-sink styled modded Minecraft experience that just about anyone can play.
Server Address:
dw20.stonebound.net
Official Website
Server Chat
To easily view and reply to in-game chat without logging onto Minecraft, feel free to join us on Discord. You can talk with each other as well as easily get support from Staff.
ATM7 - To The Sky
Status

Online

(0/32 online)
Version

ATM7 - To The Sky 1.1.2

Address
atm7sky.stonebound.net
Direwolf20 1.18
Status

Online

(0/32 online)
Version

FTB Direwolf20 1.8.0

Address
dw20.stonebound.net